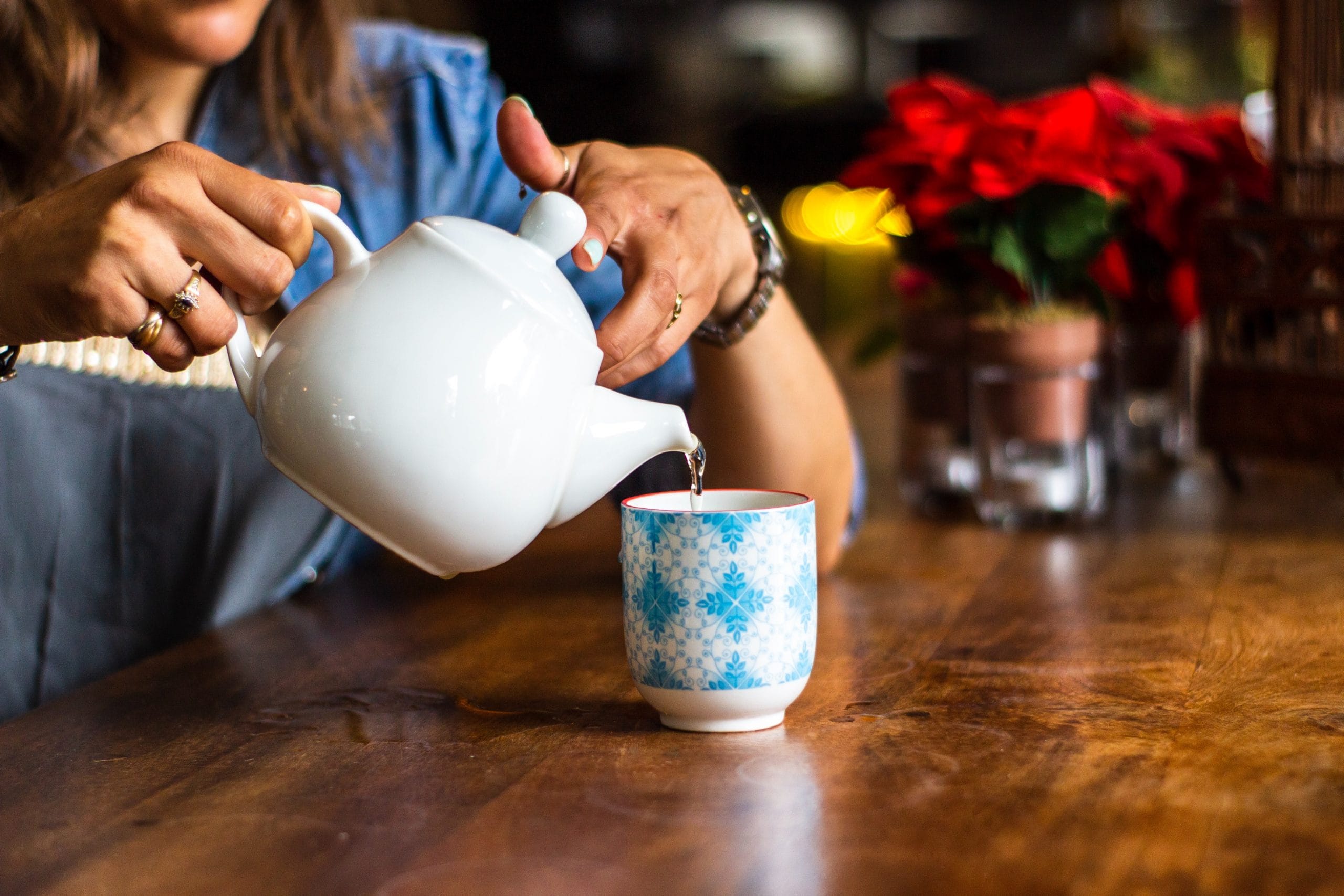 Herbal teas and infusions are the oldest form of medicine.
Herbs are the origins of all medicines. Nowadays medicine has progressed so far that we often forget that if it weren't for the original herbs, many medicines wouldn't exist. In fact the basis of many medicines are the active ingredient of a herb.
Despite medicine having come so far and become so advanced, there are still times when herbs are a better choice than a pharmaceutical medicine.
When you have a cold or flu.
Many people go to a doctor for prescribed antibiotics when they come down with a head cold or cough. Some medications, like antibiotics, should be saved for when you have a bad infection, otherwise antibiotic resistance can develop. This can be dangerous when you need antibiotics to save your life. Herbs like liquorice root, echinacea, elderflower and elderberry have been proven to help shorten the duration of your cold or flu as well as reducing symptoms. They are gentle on the body and bacteria cannot develop resistance to them.
When you feel anxious.
Anxiety is becoming quite common in today's world of pressure and stress. If it becomes something that gets in the way of living your life, it can be helpful to take something to help you cope. Daily meditation, exercise and healthy eating as well as good gut bacteria are all an important part of reducing anxiety. Herbs such as camellia (tea), mugwort, tulsi, chamomile, lemon balm, rose petals, passionflower and valerian can all be a useful part of reducing anxiety during the day, and helping you to get better sleep at night.
When you have regular headaches or long term pain.
Stress headaches and migraines can be debilitating, and you should definitely consult your doctor if you have them more than three times a week, or if you have a long term headache or pain that won't go away. Long term use of pain relieving medication can have serious side effects, such as liver damage, reduced sensitivity to the medication and addiction to some opioid style medications. Taking herbal tonics with ingredients such as lavender, chamomile, lemon balm, turmeric, white willow bark and valerian can not only reduce your long term pain by immediately treating it, they can also reduce underlying inflammation which can be part of the cause of the pain, and promote healthy nerves.
When you have an upset stomach.
Rarely do you need to take a medication for an upset stomach, but a herbal tea can be very soothing for your stomach when you have a 24 hour bug, or indigestion. Some herbs are antibacterial, but specifically go after pathogenic bacteria while promoting and nurturing the good bacteria which we are supposed to have in our gut. Herbs and spices such as chamomile, lemon balm, mugwort, cinnamon, ginger and tulsi soothe the mucosal lining of the stomach, reducing spasms, and relaxing the body. Fennel and aniseed can reduce the effect of heartburn.
When you are chronically ill.
Many people who are chronically ill run the risk of taking too many medications, or combining the wrong medications. For example over the counter pain medications with prescribed medications. This can be quite damaging for your liver and other organs and can cause you to develop a condition called Drug Induced Cognitive Impairment, or even liver failure. Many herbal medicines, especially taken in tea form, are a lot gentler and less likely to cause these issues. Consult your doctor and herbalist about combining herbs with medications.
Always consult with your doctor before starting a new treatment, and discuss with your herbalist about which herbs and medications should not go together.